Meet Dr. Garrett Irene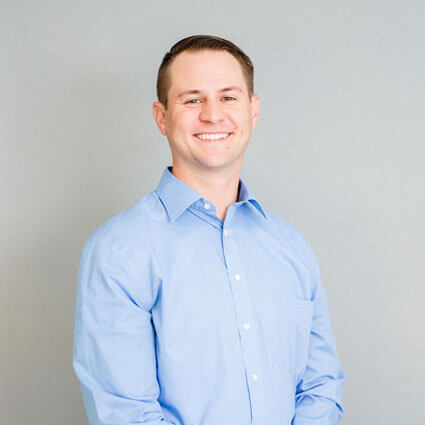 The first thing you notice about Dr. Garrett is his passion for chiropractic. That's because as a second-generation chiropractor, it's in his blood. Literally and figuratively.
His commitment to chiropractic is exceeded only by his loyalty to his patients. His unwavering presence is legendary. You can tell you have his undivided attention. Nothing else matters. Only you.
"I learned the importance of focus from my dad," confesses Dr. Garrett. "He's still in practice in Wyoming where I grew up. He continues to be my inspiration."
Being under care as a youngster, and having two children of his own, Dr. Garrett knows the value of pediatric chiropractic. That's why he's so committed to helping children express their fullest potential.
An Education in Chiropractic
After Dr. Garrett completed his undergraduate studies at Weber State and BYU. Then he enrolled at Palmer College of Chiropractic. Known as the Fountainhead, it has launched the careers of the finest chiropractors in the world.
College gave him a greater appreciation of chiropractic philosophy. A seminar became a turning point.
"The speaker explained hands-on adjusting in a way that I'd never heard before," remembers Dr. Garrett. "He explained the significance of human touch. He taught us about the importance of visualization and intent. He inspired me to want to become the best adjustor possible."
This has taken Dr. Garrett to countless technique seminars and post-graduate programs focusing on the chiropractic adjustment. Today, he uses a variety of adjusting methods. Each one masterfully delivered.
EXPLORE CHIROPRATIC »

Outside of the Practice
When Dr. Garrett isn't in the practice helping patients, you might find him on the golf course. Or with his wife Hannah, along with Bowen and Blakely walking, bike riding and enjoying the outdoors.
"Hope I get to meet you and share the gift of chiropractic. Give us a call and let's see how we can put this episode behind you once and for all."
---
Dr. Garrett Irene | (406) 702-1041